Office of Student Life (OSL)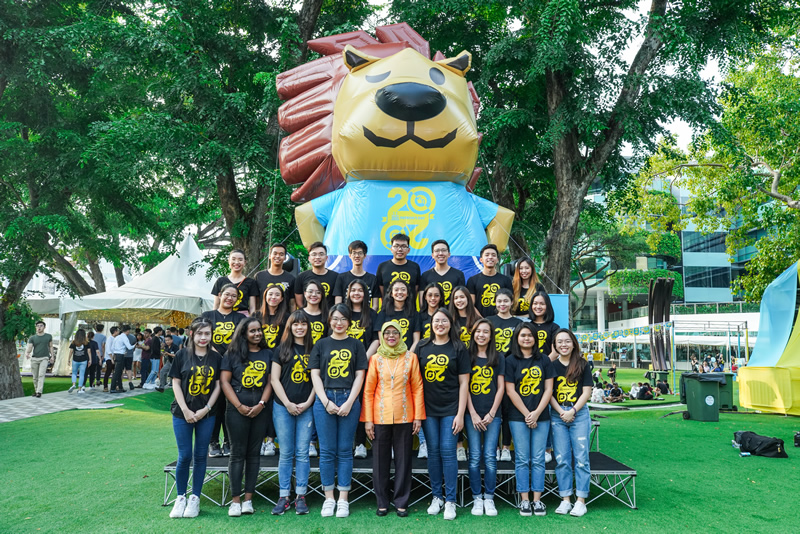 Dear Freshmen,

Welcome to SMU!

Now that you're here, make sure to avail yourself of a truly holistic education.
SMU is renowned for its vibrant and creative student life.
So don't miss out on the wide range of out-of-classroom activities that will color your days and make you friends for life.
How well you do at SMU depends not only on GPAs - but also CCAs.
As you transform your interests into impact, you will demonstrate future-ready skills and traits endorsed by specialist manager-mentors at The Office of Student Life ( OSL).
Active participation in CCAs is increasingly valued by employers as significant evidence of your having imbibed SMU's Graduate Learning Outcomes.

Out of the 150+ student organizations in SMU, more than 90 are overseen by OSL.
These fall into the following clusters:
• Arts and Culture
• Creative Events
• Sports and Adventure
• Special Interests
• Student Leadership

So pursue your passions with us - at OSL, we strongly believe that CCAs are Lessons in Life, Lessons for Life.

You can find us at The Office of Dean of Students/ OSL located at B1-34 Concourse, Li Ka Shing Library Building/ email: studentlife@smu.edu.sg

You can also find out more about CCAs here, or watch our CCAs in action here on our YouTube channel SMU LIFE.