The Case Of The Missing Medallion
Welcome to Circle Academy - the world's top detective academy, home to the world's finest detectives.
However, being the top detective academy with the finest detectives did not spare Circle Academy from trouble. A prized medallion has just been discovered to be missing from a glass trophy cabinet at the academy's Headquarter (HQ). This medallion actually contains a microchip with top secret information that is crucial to the survival of the academy!
The academy's HQ quickly activates all their four squads to retrieve the missing medallion. The squads are Conan, Drew, Holmes and Peralta, named after the Circle Academy's renowned alumni. The squads have to complete their investigations and bring the medallion back in less than 72 hours. Time is of the essence! 
The HQ has announced a huge reward to the squad who finds the missing medallion. Fueled by a fervent desire to emerge as the best, each squad decides - it's game time. The detectives within each squad have to use their wit, intuition, and skills to solve this mystery together. 
What challenges will be in their way?
Which squad will succeed in this quest?
Will the missing medallion be found? 
The Detectives Squads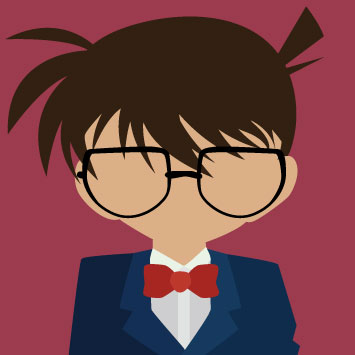 Conan
"The Observant"
Sharp eyes and sharper minds define the Conan Squad. Well known for their highly intuitive and observant abilities, they leave no stone unturned. With their perennial passion for closing cases, their work is truly in a class of its own.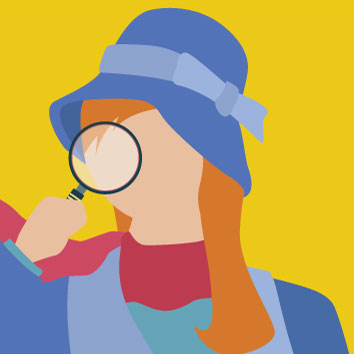 Drew
"The Ingenious"
Unsolved mysteries? Cold cases? Supernatural situations? No problem! Welcome to the Drew Squad. Famous for their resourceful and nifty minds, that allows them to effortlessly handle every single case thrown their way.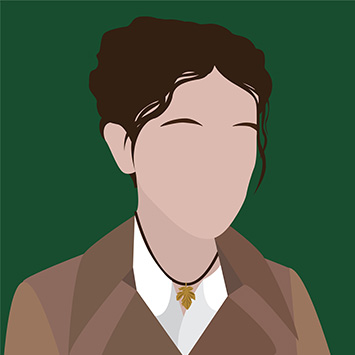 Holmes
"The Inquisitive"
Named after the youngest sibling in the Holmes family, Enola, this squad is unafraid to speak their minds against social norms. Extremely well read and adept in every field, these detectives unravel every single mystery, every single time.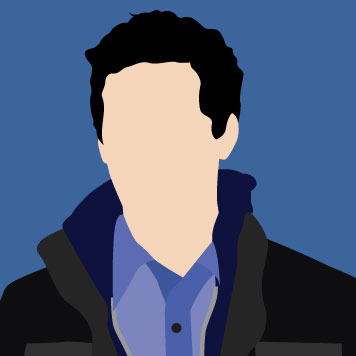 Peralta
"The Witty"
Don't be fooled by the Peralta's Squad's charming, laidback personalities - these detectives have a strong sense of justice, and are sure to solve all mysteries they come across with their signature touch of humour and wit. 
FOMO 2021 Organising Committee
Chairperson – Sara Tan Jia Wei  Yr 2/LKCSB
Vice-Chairperson – Kaizen Koh Yu Xiang  Yr 2/LKCSB
Marketing Department
Director
Basak Soumili  Yr 3/SOSS

Deputy Directors
Chanikarn Ousangdikul (Jennie)  Yr 2/LKCSB
Ng Wei Ting  Yr 2/LKCSB

Associates 
Faisal Ichsan Samudra  Yr 2/SCIS
Ler Xin Jie  Yr 2/LKCSB
Syaza Binte Abdul Rahim  Yr 2/LKCSB

Logistics Department
Director
Grace Lu Jia Yue  Yr 2/SOE

Deputy Directors
Emmanuelle Tsai Jia Yi  Yr 2/LKCSB
Sharon Jerusha  Yr 2/SOSS

Associates
Angela Tang Le Guan  Yr 2/LKCSB
Desiree Quek Wei Yun  Yr 2/LKCSB
Joven Goh Jing Yang  Yr 2/LKCSB
Honorary General Secretary (Freshmen)
Director
Nicholas Yap Joon Yee  Yr 2/LKCSB

Deputy Directors 
Natalie Ang Yi Pin  Yr 2/LKCSB
Shania Arjan Nanwani  Yr 2/LKCSB

Human Resource (Facilitators) 
Director
Jowett Chng Kai Cheng  Yr 2/SCIS

Deputy Director
Zoey Lim  Yr 2/LKCSB

Finance Department
Director
Ivan Tay Zhang Ling  Yr 3/LKCSB

Deputy Director
Russell Ong Ing Khim  Yr 2/YPHSOL
Programmes Department
Director
Trisha Tan Jia Yi  Yr 2/SOA

Deputy Director
Claudia Pai Zhi Yan  Yr 2/LKCSB
Associates
Ang Wei En  Yr 2/SOA
Sng Jia Wen Linette  Yr 2/SOSS
Regina Chia Cai Lin  Yr 2/SOSS
Operations Department
Director
Brittney Quah  Yr 3/LKCSB

Deputy Director
Chia Jia Yu  Yr 2/LKCSB
Associate
Sheryl Ang Yu Hui  Yr 2/SOA
The FOMO organising committee, together with the facilitators and the Office of Student Life, welcomes all freshmen to SMU!