ABOUT US
SMUX Skating is an inline skating (also known as roller blading) team in SMU that is open to students who are interested in skating, regardless of your proficiency of the sport!

Our sessions involves a training segment where we will guide and teach our members based on their current level of proficiency. This means that you can still join us even if you have never touched a pair of skates before!

After our training segment, we will typically have an urban segment where skaters who are confident of handling themselves will go out on a short skate to have dinner and then we'll skate back to school. Our urban locations will vary from week to week.
KEY EVENTS
Skatathon  
Singapore's ONLY Skating Marathon

Mid-Term Events
We will recruit an organising committee to plan these events so you can be a part of this planning committee!

Halloween Skate
A yearly tradition on the Friday of Halloween where our skates will dress up in costumes to go on a short urban around Orchard area!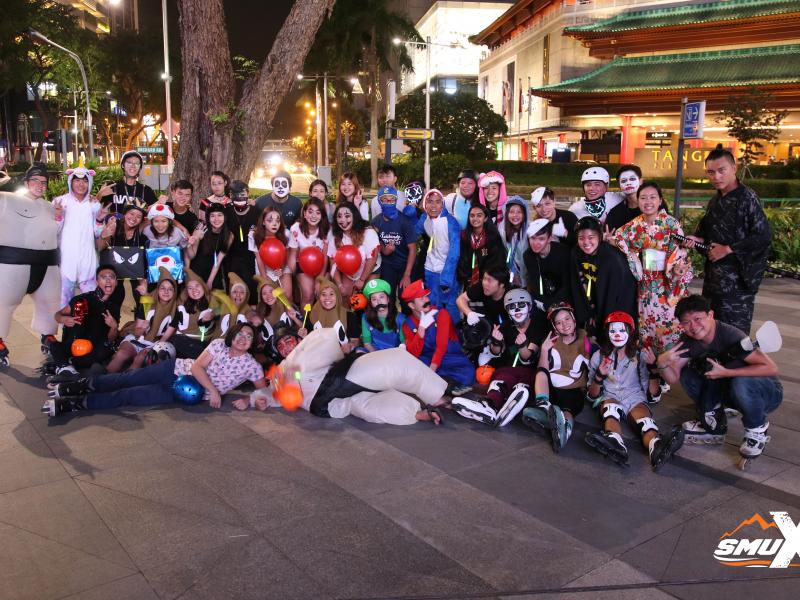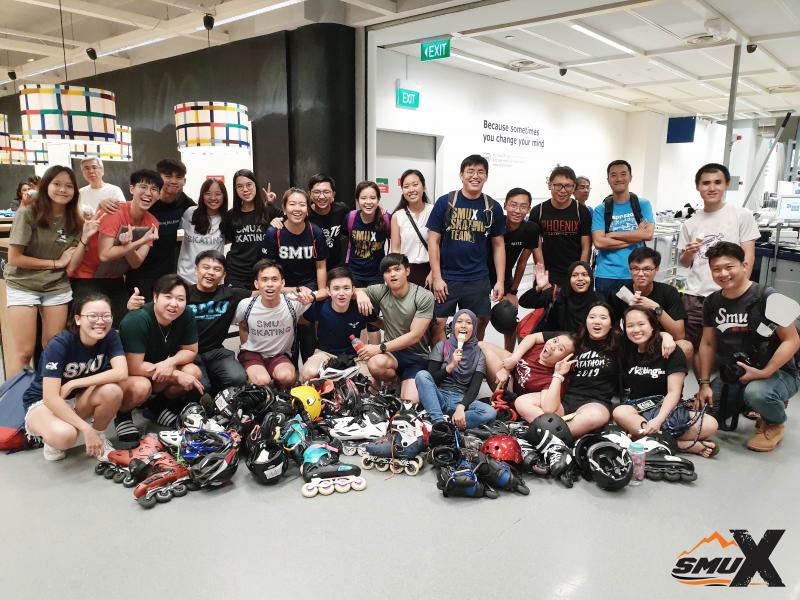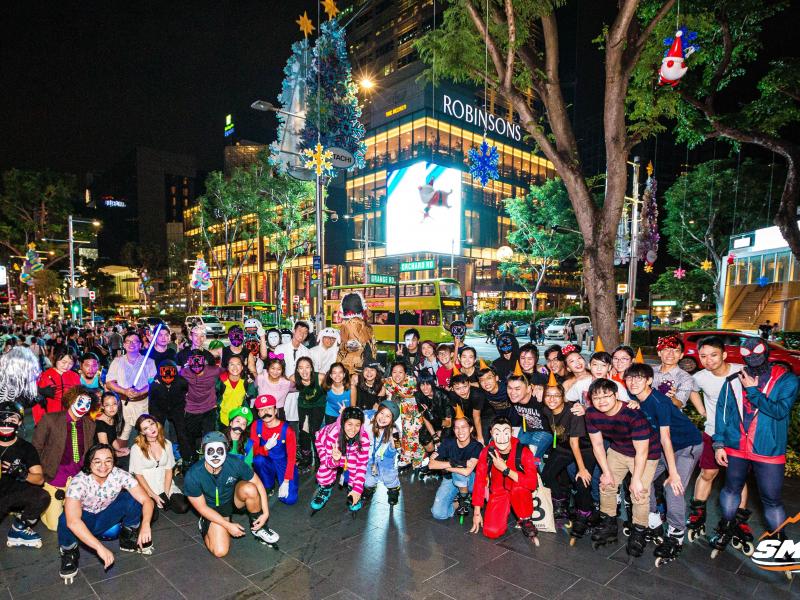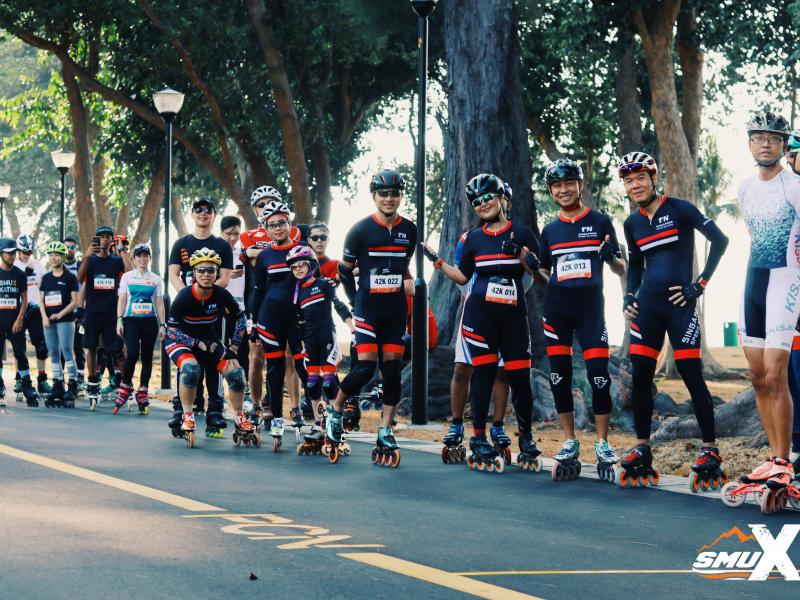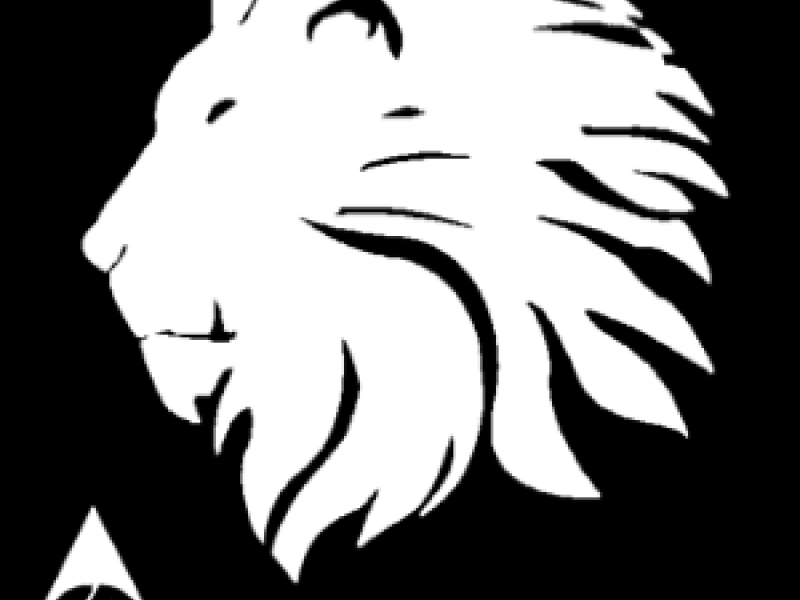 DID YOU KNOW?
1. Skating uses 80% of your body's muscles and gives you a great cardio workout while burning up to 650 calories an hour while having fun!
2. We explore food places all around SMU and we skate to dinner so you don't have to worry about that extra calories!
OUR TRAINING
Day
Fridays
Time
4:30 pm to 6:30 pm
6:30 pm to 10:30 pm
Venue
SMU T-Junction
Varying Urban Locations
"There are just some choices you make in uni life that you just never regret and joining SMUX Skating was one of them. Every Friday has been filled with so much fun with just the best people and food."
Looi James
SIS: Year 3
"One of the best decisions I made was to join SMUX Skating. After a tiring week of classes and projects, Fridays are just spent with good company and good food and honestly, that's what I look forward to every week!"
Tan Yi Rui Petras
SIS: Year 2
Previous
Next
Do I have to own a pair of skates to attend?
Nope you do not have to! We have skates of most sizes for rent during each session for FREE. Do note that it is first come first serve based on your indication of whether you will be attending that week's session.
Inline skating sounds very dangerous! Is it very easy to get hurt?
Don't worry! The very first skill we will teach is on how to fall properly and safely. We will provide helmets which are a MUST to wear when you're on skates. We also provide palm, elbow and knee guards for anyone who requires them. Do note that for all beginners, the palm guard is a must to ensure your own safety.
I can't skate but I want to go for urban sessions to dinner. Can I?
We have a strict proficiency requirement for urbans as it can be dangerous if you are unaware of what to take note of. We will have progressive training to help you learn the required skills. If you want to join your friends for dinner, fret not! We will have a dinner party that takes public transport to the dinner place to join the rest of them so no one has to be left out!