ABOUT US
SMU Badminton is open to all students of Singapore Management University. The club places great emphasis on the holistic development of its members. Apart from achieving sporting excellence, we aspire to be a home away from home. We want members to be able to push their limits physically, yet enjoy the company of a fun-loving community.
Be sure to have an enjoyable and rewarding experience with us!
KEY EVENTS
We do host events such as our signature annual tournaments, Shuttlers Challenge and Doubles Challenge, Badminton Clinics and Networking Sessions throughout the fun-filled year.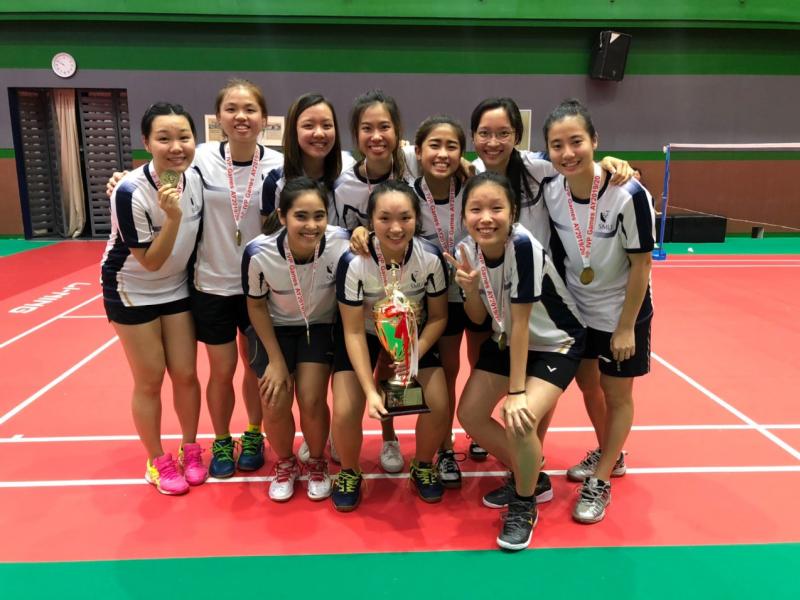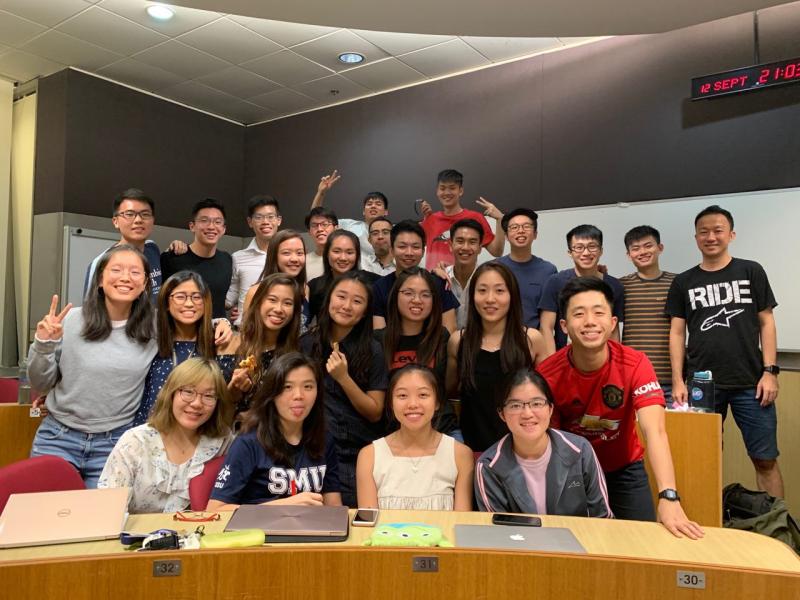 DID YOU KNOW?
1. Badminton is the world's fastest racket sport. 
2. The best badminton shuttles are made from the left wing of a goose and it takes 16 feathers to make a shuttle.
OUR TRAINING
COMPETITIVE
Day
Tuesdays
Thursdays
Time
8:30 am to 11:30 am
8:00 pm to 11:00 pm
Venue
SMU Administration Building Level 3
RECREATIONAL
| | |
| --- | --- |
| Day | Fridays |
| Time | 3:00 pm to 5:00 pm |
| Venue | SMU Administration Building Level 3 |
OUR ACCOMPLISHMENTS
Singapore University Games (SUniG)
2019 Men's Team: 2nd Runners-Up
Women's Team: Champion 
2018 Men's Team: Champion
Women's Team: 1st Runners-Up 
Institute-Varsity-Polytechnic (IVP) Games 
2020 Women's Team: Champion 
2019 Men's Team: 1st Runners-Up
Women's Team: 1st Runners-Up 
"Throughout my 4 years in SMU Badminton, I had the privilege to compete in local and overseas tournaments, as well as give back to the club by taking up leadership positions. Most importantly, I am thankful for the circle of friends who supported me both inside and outside of court."

Elijah Tan
Alumni
"In SMU, it's all about having that holistic university life that sets you apart from the paper chasers. Joining SMU Badminton helped me achieve that, to have a sports CCA that keeps my fitness in check and allows me to network with my fellow teammates. Not to mention having the honour to train with national players hungry to bring SMU glory! Join us to make a worthwhile contribution to your life in SMU and show everyone what you are capable of!"

Cheah Ming Wei
LKCSB: Year 2
Previous
Next
Will there be trials held for the Competitive Team?
Yes, any student who wishes to join SMU Badminton shall apply and undergo trial during the annual selection announced by the Club each academic year. Yearly intake will be based on discretion by the Club and Coach.
Am I required to pay any fee to join?
 The Recreational Badminton session is subjected to a small membership fee every academic semester. This is to ensure loaned equipment are well maintained.