ABOUT US
Sprints. Distance. Jumps. Throws.
Whether you want to explore the different disciplines of track and field, or just want some recreational road running, we welcome competitive and recreational athletes alike. Come join SMU Athletics and Exceed Yourself with us!
KEY EVENTS
Athletics Camp
*Date: Typically held in Week 3 Semester 1
Athletics Camp is a camp to bond existing members alongside like-minded freshmen interested in athletics through a series of games, exercises and exciting activities! During this camp, participants are exposed to the various categories in Track & Field like jumps, hurdles, relay, throws, long and short distance running and many more. The camp also features beach day at Sentosa and a scenic night run around the CBD. Throughout the camp, participants gain tips on how to stay fit and  active moreover having meaningful interactions with national athletes. Athletics Camp is definitely the place to make new friends of similar interests and should not be missed!
*Due to COVID-19, we are still assessing the viability of holding Athletics Camp this year.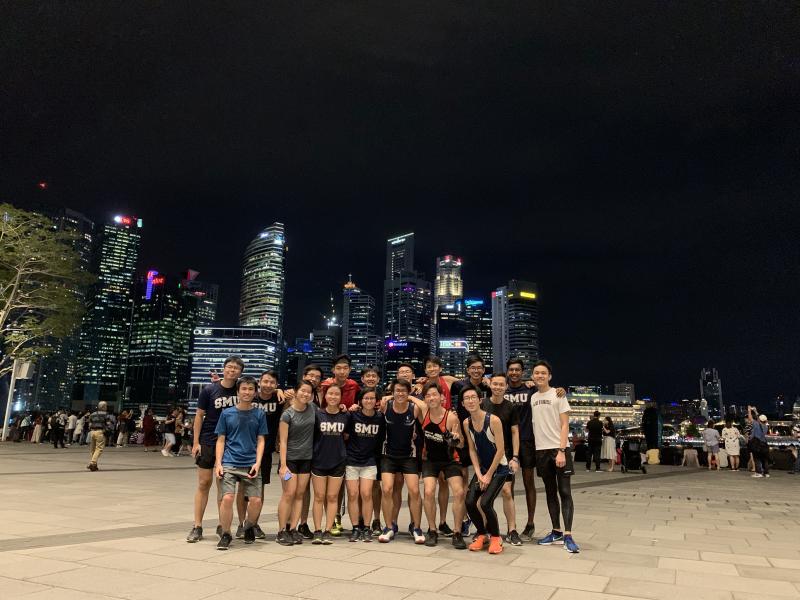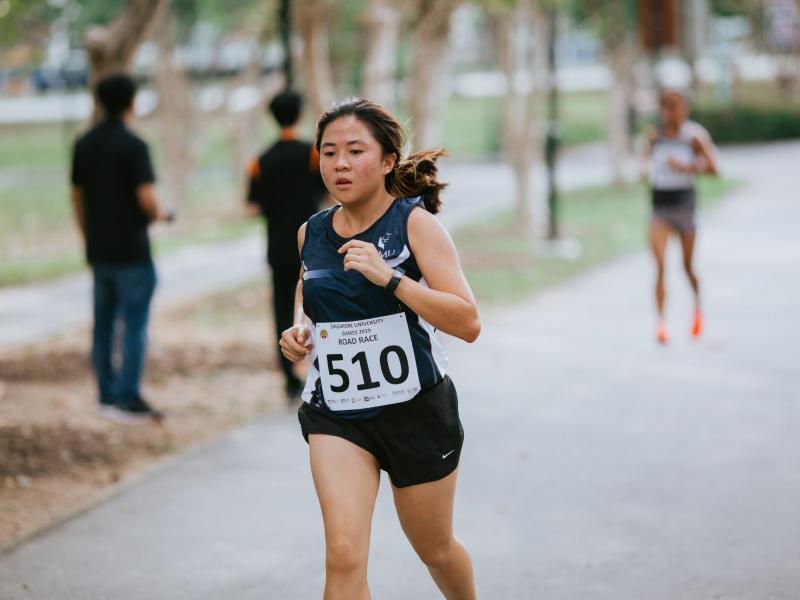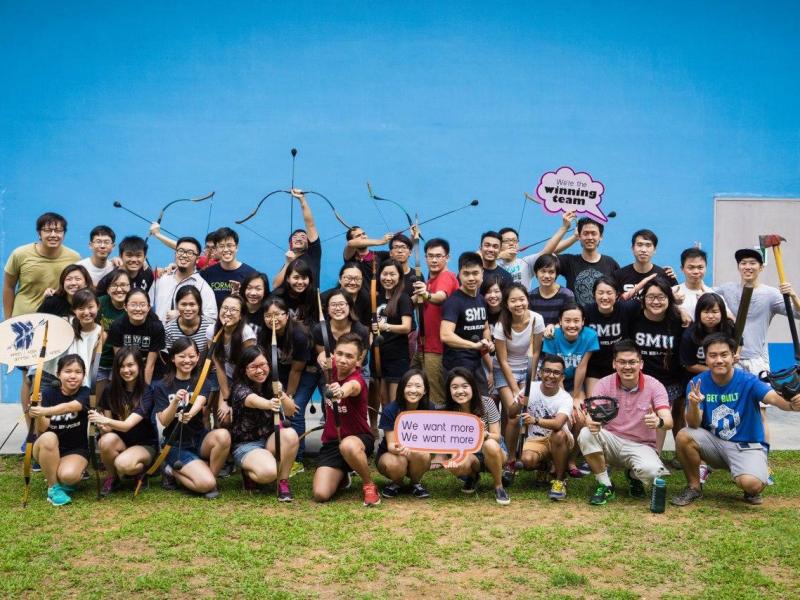 DID YOU KNOW?
1. SMU Athletics is only 2 years old this year - it was born from a merger between Track and Field and Run Team.
2. SMU Athletics had 6 athletes in our recent Inter-Varsity Polytechnic Games who represent or have represented Singapore before!
OUR TRAINING
COMPETITIVE
Day
Tuesdays
Thursdays
Time
7:00 pm
Venue
Kallang Practice Track
RECREATIONAL
Day
Tuesdays
Fridays
Time
7:00 pm
Venue
NBRC Suntec City
SMU Big Steps
OUR ACCOMPLISHMENTS
IVP 2018/20: 5th
IVP 2019/20: 5th Overall  (3rd Women's Team) 
Standard Chartered Toyota  Ekiden 2019: 9th place
" I took up competitive running just recently and I know that I still have a lot of rooms for improvement. I hope that through joining this CCA, I will be able to continue challenging my limits and achieving milestones that I have yet to reach. Also, I believe that this is a great platform for me to meet like-minded people and also provide an outlet for me to release the stress from studies."
Suen Wei Zhen
SOE: Year 1
" Ive always wanted to be part of the track family since secondary school. But I was in Uniform Group up till my army days and could not do both. Now that I'm coming into SMU I would like to try something new. "
Aadhithya Selvakumar
SOE: Year 1
Previous
Next
I'm interested in joining SMUA, but I'm not sure if I'm good enough to join competitively. Is there a trial session?
Training sessions are open to all and we welcome everyone of all fitness levels in both teams and implore you to join us on this journey. Join us for a session and see how it goes!
In the competitive team, we look at a higher commitment level to work towards representing the school in key athletics events (this includes IVP / Singapore University Games and other outside competitions). 
On the other hand, the recreational side holds semiweekly runs catered towards different fitness levels.
Is there a minimum attendance?
As the nature of the competitive team requires a higher level of commitment, there is a requirement for members to attain 75% attendance for training. Meanwhile, we would encourage anyone interested in joining the recreational team to attend a minimum of 5 runs per semester.